… I don't smell like a rotten egg.
This has been a recurring game that Leah Rose and I have been playing for a while.  I know Leah loves me, she tells me so all the time, and I'm always getting sweet hugs.  But, when we get around Grandmother or Big Brother, I'm chopped liver.  When we all go out to eat together, the big decision is who is she going to sit by.  I'm never one of the candidates for a table buddy, it's always Grandmother and Brother.  I am NOT jealous, uh huh, no way.  She has secrets to share, and shares them with Grandmother.  I am NOT jealous, uh huh, no way.  When we are all walking together, she wants to hold Grandmother's or Brother's hand,  not mine.  I am NOT jealous, none.  whatsoever.  It's a new word and new emotion for her, and she hasn't quite figured out what it mean yet.  I'm waiting for the day when the light bulb comes on.  Should be priceless.
The other game we have all played at some time or other in our childhood…  "Last one there is a rotten egg!".  I have heard that so much lately it's starting to become a chant in my head.  Since my mother had her hip surgery two years ago, she walks even more slowly than usual, and to get Leah in the car in a reasonable amount of time…  she takes the long route around, circling all the bushes, and running down all the sidewalks… we would tell her "Let's see who can get in the car and get buckled in first".  Leah would take the bait.  It never failed.  After a while, I noticed I was always the last one getting in the car and buckled in.  I would respond with a lot of muttering and grumbling under my breath.
Now, I'm the rotten egg.  Grandmother and Leah are a "team".  So it doesn't matter what I do, I'm always going to be the "rotten egg".  And I'm not jealous.  That's my story and I'm sticking to it.
Tweet This Post
While cleaning up my daughter's drawings the other day (this is usually how I find the really good stuff), I came cross this drawing she did in crayon.  I believe this may be Gary from SpongeBob.
Click here to visit Magic Marker Monday on 5 Minutes for Special Needs.
Tweet This Post
Lately, I have been considering getting Leah Rose started in some type of sports or recreational activity.  I did check into the Georgia Special Olympics online, but from what I've been able to figure out, she may not qualify since she is not developmentally delayed.  She wanted to play soccer, and I think that would be good, but another opportunity came along that I think may be better.  The Warner Robins American Little League were World Series Champions in 2007 and have been State and Division champs repeatedly.  Tryouts for the 1st annual Challenger Division for the WRALL were held this morning.    There were 75 kids there to tryout.  The players participate in one of two levels, tee ball and coach pitch, based on their playing capability rather than their age.  Two local high school baseball teams were on hand to be "buddies" to assist or show each child what they were supposed to do.
Leah Rose had a mixture of emotions about it… first she was very confident, I can hit the ball and I can run fast!  Next, she is shivering in her boots and her chin is quivering because she is afraid of what will happen.  Within the last few minutes before her name was called, she was saying "I don't want to do this", but when they called her name, she got up and walked down the bleachers to the gym floor.  The Coordinator introduced her to her buddy "C", who was almost as tall as Leah's brother is (he's about 6'3″ and if you count the mohawk, he's 6'6″).  I was very surprised, Leah went right to her buddy and followed his instructions.  Although, I don't think he was expecting her to be such a chatterbox, lol.
Leah is the one in the pink shirt and black pants, standing to the right of #18.
Her time came up to bat, she swung and missed.  Then she put the bat on the floor, rubbed her hands together (to warm up), picked the bat back up, swung, and hit the ball.  I should have had the video camera going, but pushed the wrong button on the camera (annoyed pout).
She got a chance to hit the ball, to throw the ball, then hit the ball and run to first base.  When she started running, she stopped to pick up her bat and carried it with her to first base.  She was the 4th one called, I think they were starting from the youngest to the oldest.  She had everybody giggling at her high drama antics.  I have no idea where she has seen baseball, but she has the "exaggerated" actions down pretty good.  Must be from cartoons, although I don't know which cartoons she has been watching that has baseball in it.
She was then sent over for some fielding.  She had to catch the ball that was rolled to her and then throw it back. 
She did pretty good with the catching part, but the throwing…   well, there was this wild wind-up that had me giggling inside, but  outwardly wishing she would just throw the ball already.  Again, no video.  Next time, I'll be prepared (determined pout).
We were told we would hear back from the coach in a couple of weeks.  Practice should start after the weather warms up a little bit.  I think she had fun.  I enjoyed it a little (I never like to admit I enjoy anything… grumble, grumble).
I did notice one thing that may be a problem for her.  It's not anything physical, or an understanding of the game itself.  She is very smart.  It's the standing around waiting her turn.  THAT will be a problem.  I don't know where she gets that from.  I am NOT impatient in the least (smirk).
It should be an interesting Spring!
Tweet This Post

Self Portrait
I let Leah Rose use my camera one day and this is one of the pictures she took of herself.  I added the picture frame in Paint Shop Pro.
Click here to view other Special Exposure Wednesday participants at 5 Minutes for Special Needs.
Current Mood:
Happy
Tweet This Post

Click here to view other Wordless Wednesday participants at 5 Minutes for Mom.
Click here to view other Special Exposure Wednesday participants at 5 Minutes for Special Needs.
Cick here to view my Georgia Angel Wordless Wednesday post, hosted by Wordless Wednesday HQ. 
Current Mood:
Happy
Tweet This Post
 The other day I took Leah Rose to the Dollar Store to pick up a birthday card and gift bag for one of her friends..  I was very excited to find some workbooks and other things for my summer planning project.  I'm very excited about these books, especially since there were only a $ each.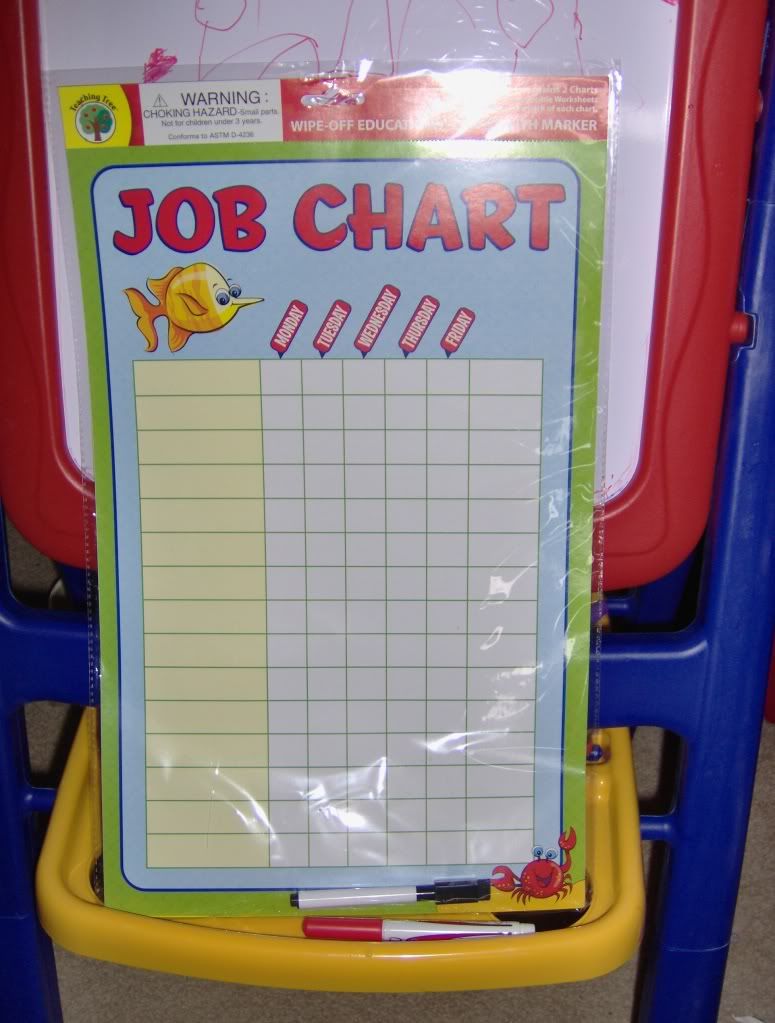 One of the projects we are going to work on is that she has a small list of chores to do each day, and we can mark them off as she finishes them.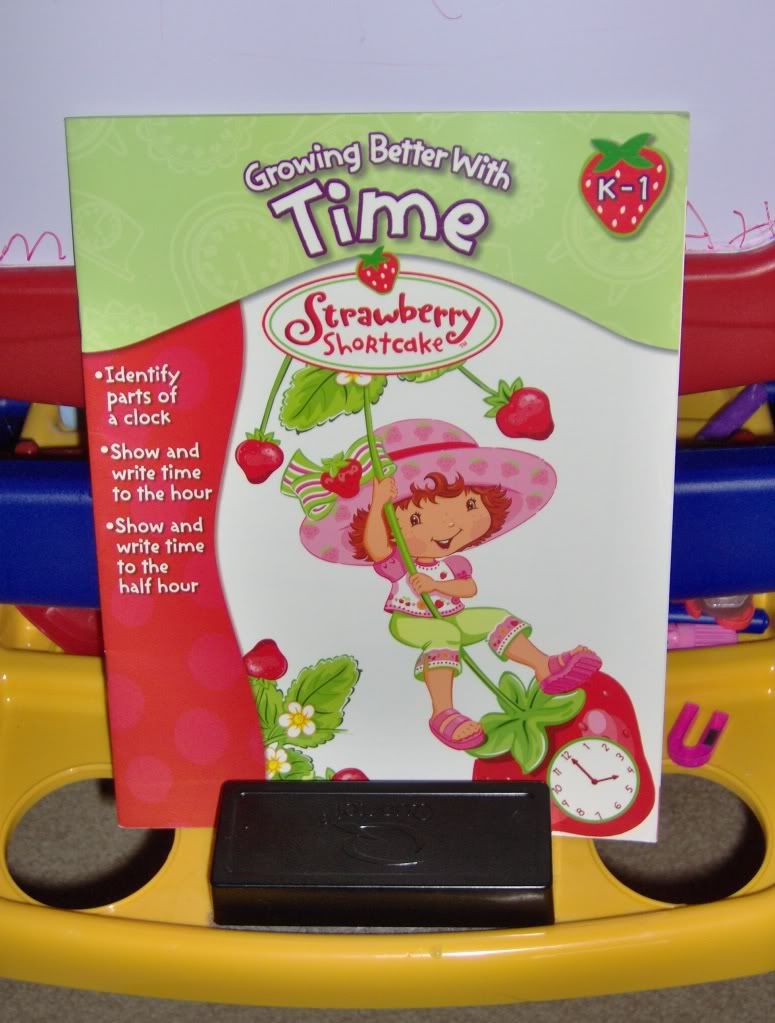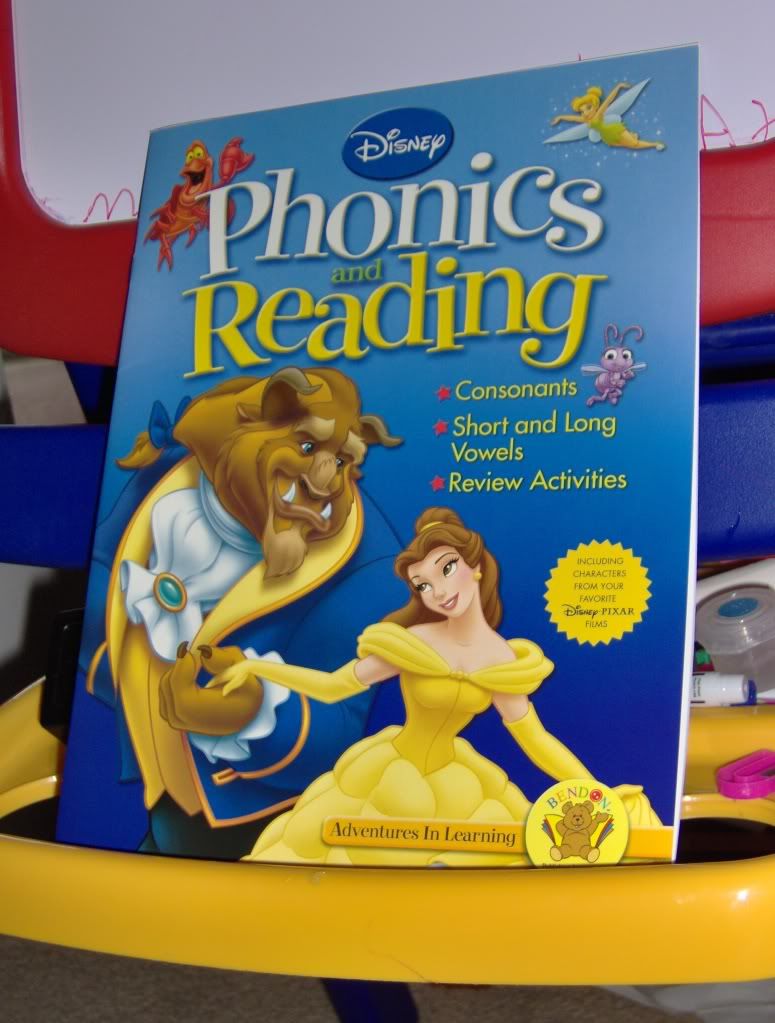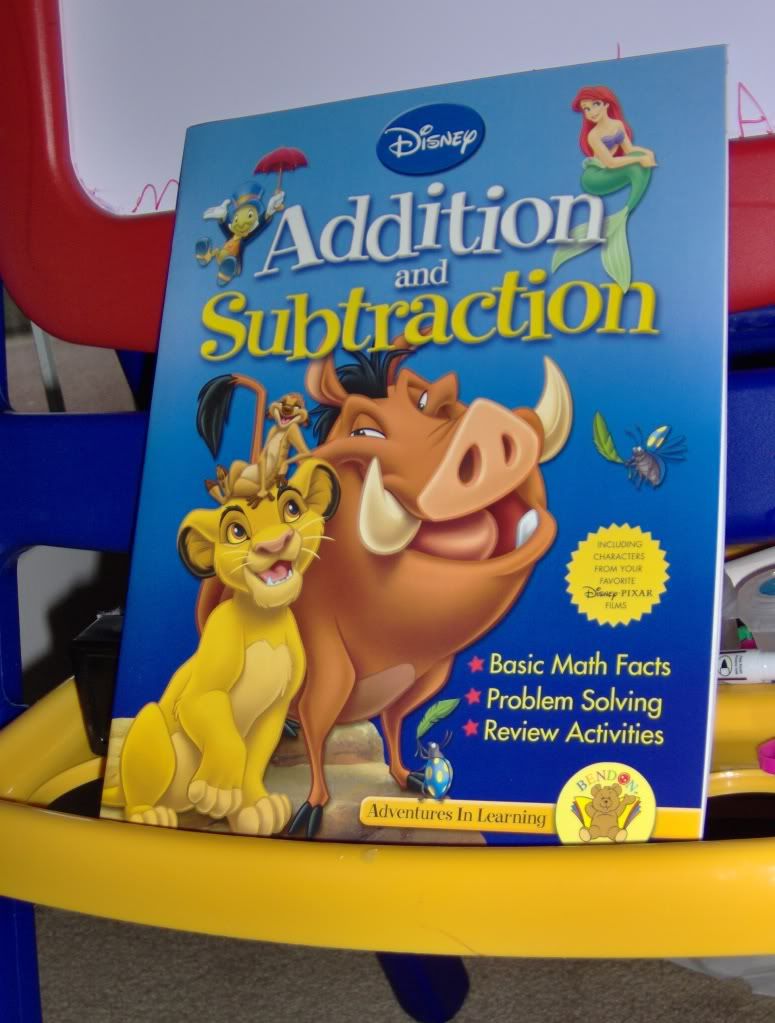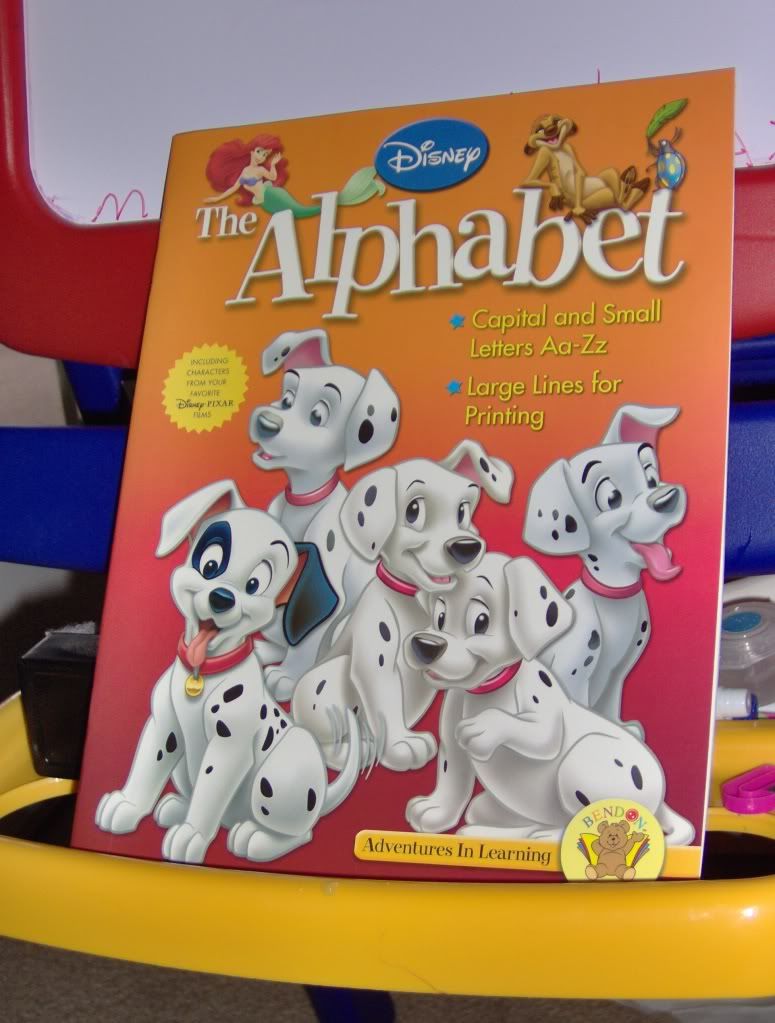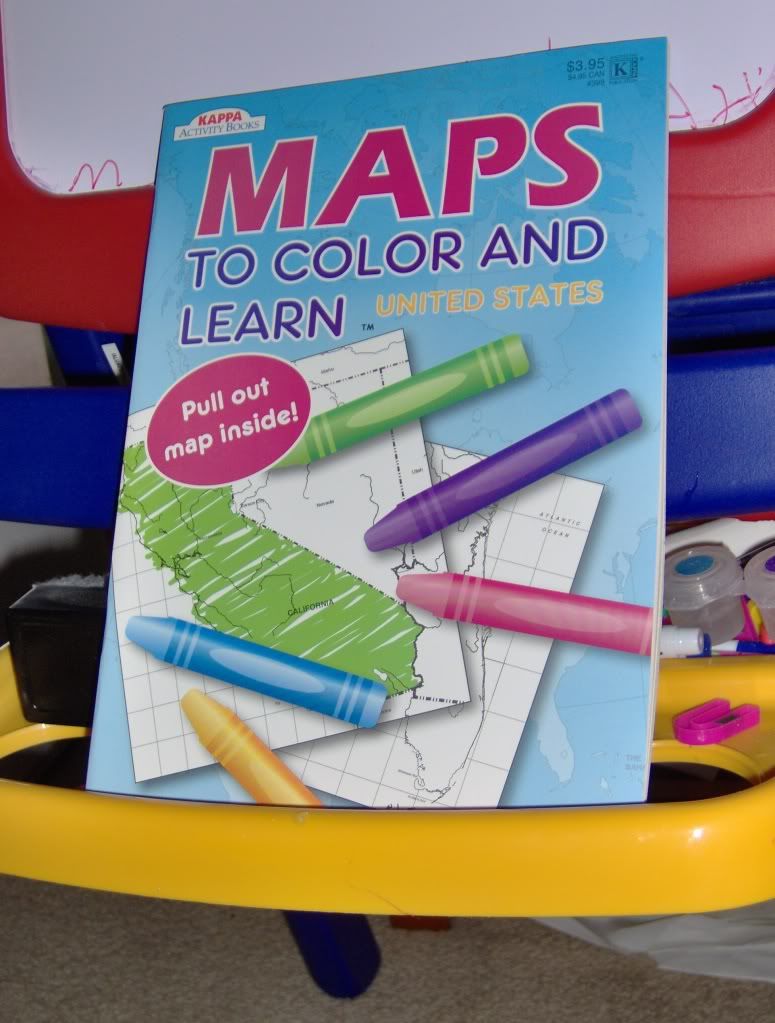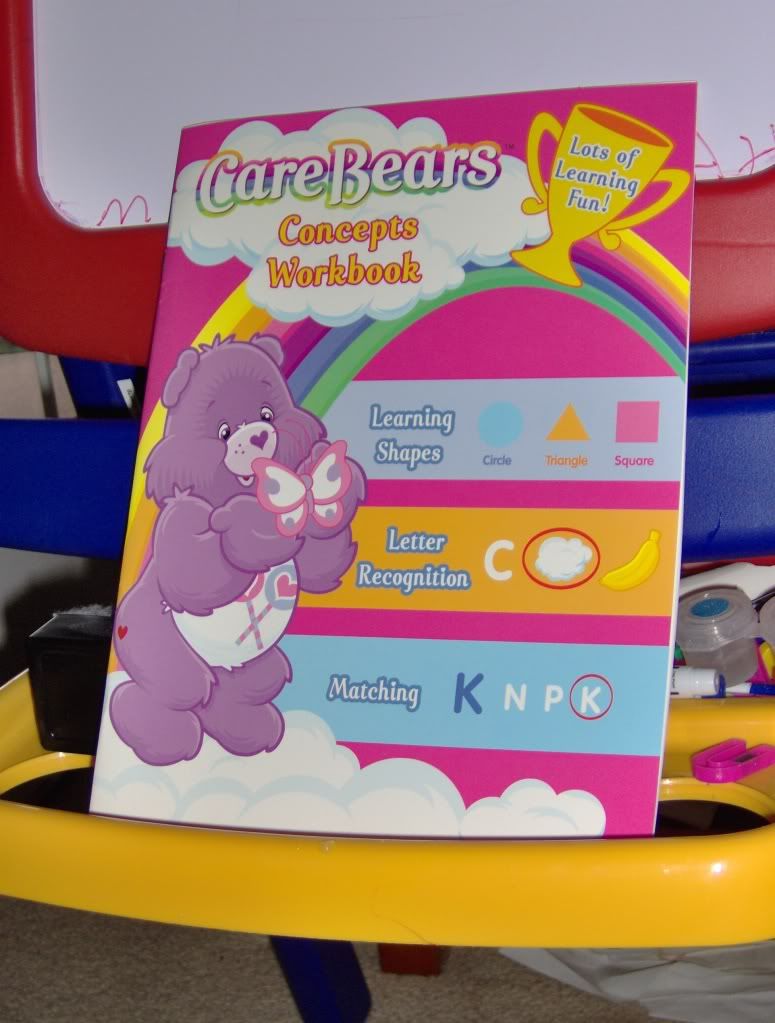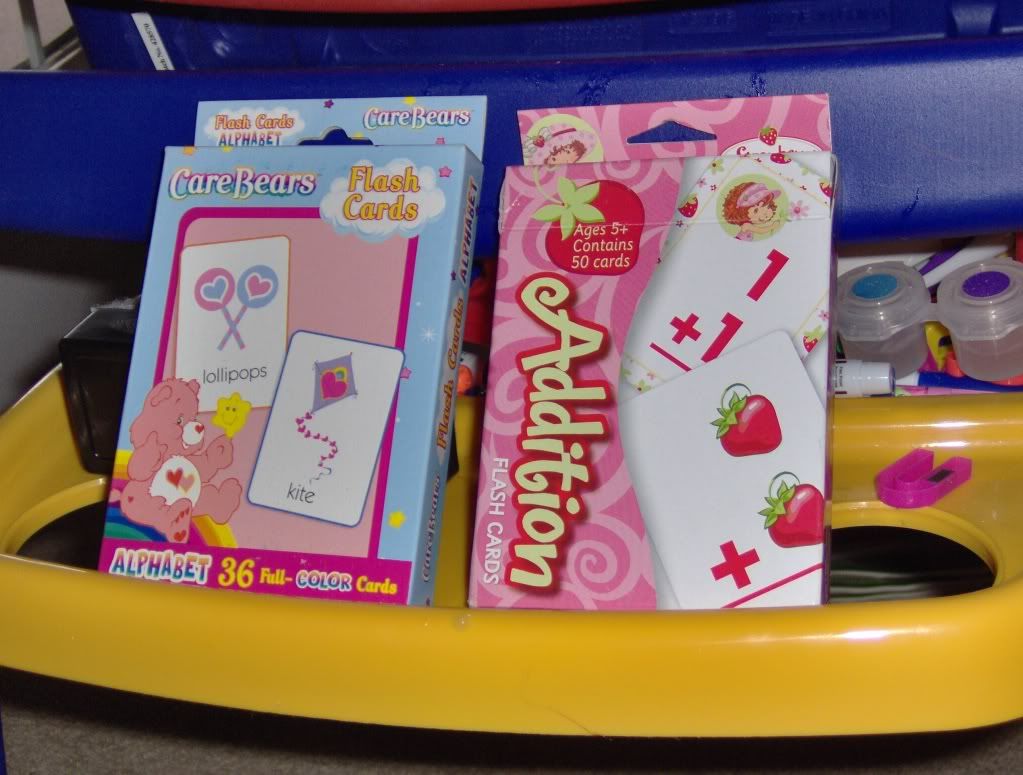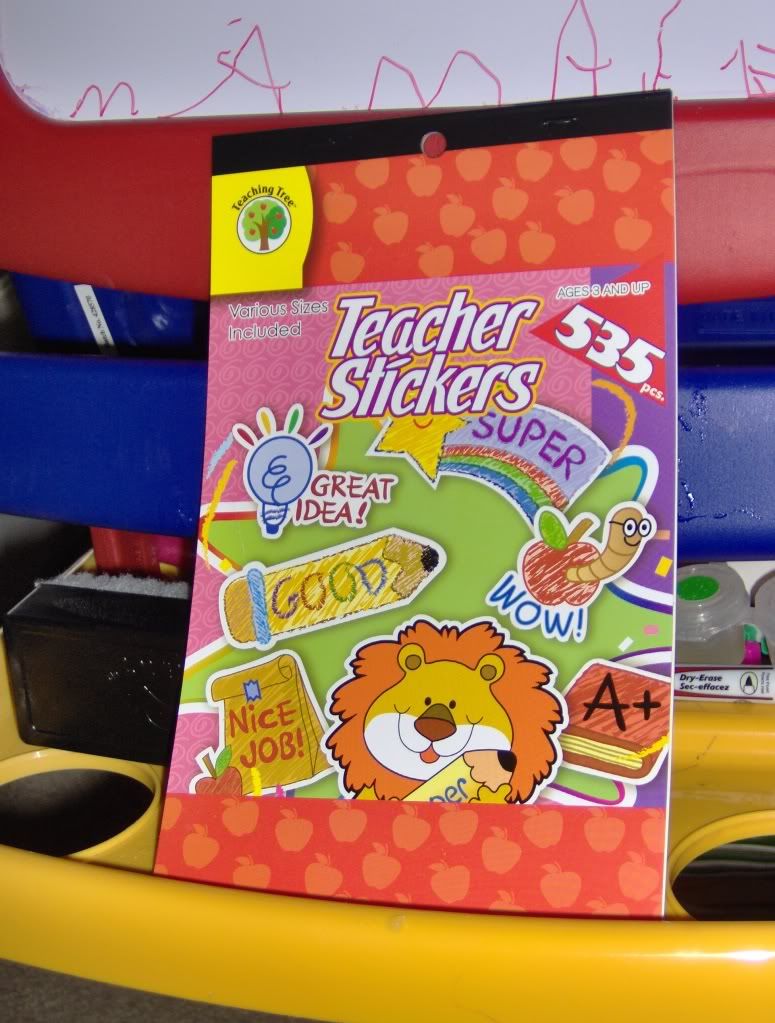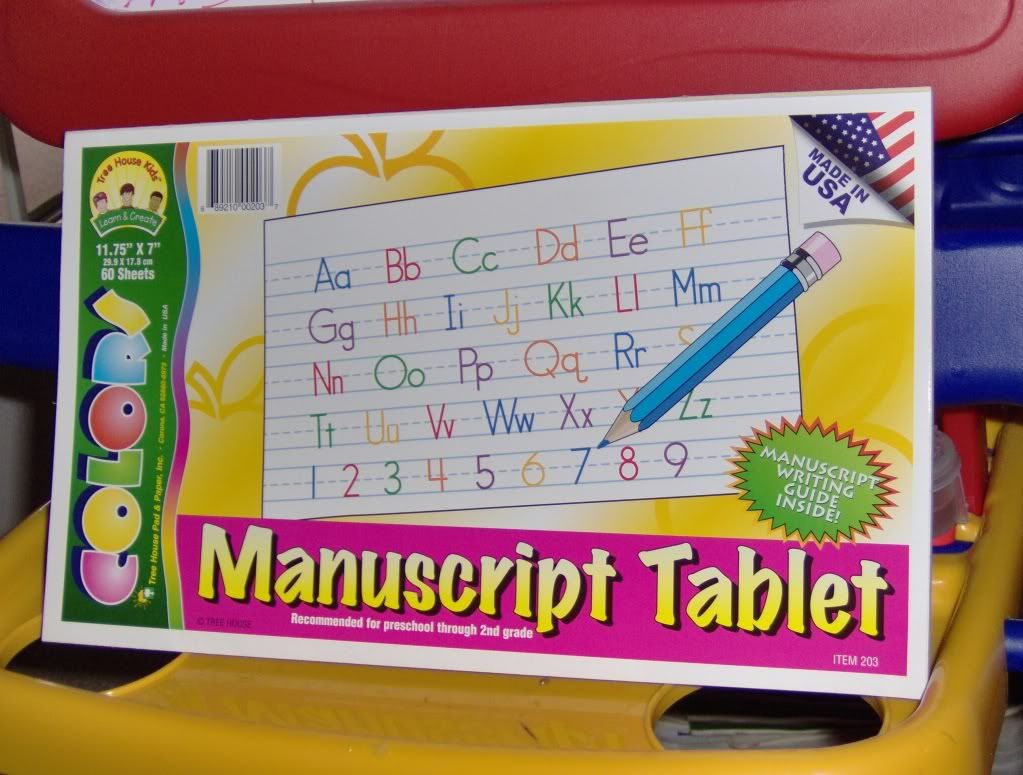 It has been remarked that I'm going to be homeschooling before the summer is over and I know that is what it looks like, but my daughter is very routine-oriented and I think this is going to be the best way for both of us to get through the summer.  The Dollar Store is definitely a must for finding things like this.
Current Mood:
Happy
Tweet This Post
 There are only 6 days left of preschool. Hooray. I'm trying to get excited about it. Since I'm a telecommuter, I work at home and my hours are somewhat flexible, but I still have to put in a 40 hour week. Leah Rose is a chatterbox and she pretty much demands constant attention.
I've had this idea rolling around in my head for the past couple of weeks about what I can do to include both of us in an activity for the day, but then allow myself some time to get my work done too. Today, I decided to start putting my idea on paper, and the more I think about it, the bigger the project becomes. I may have become too ambitous. I'm not really a spur of the moment creative type mom, I need to think about things and plan them. I'm also on a very tight budget, so I'm having to work with items I already have. Granted, Leah Rose has lots of things to play with, but I guess part of the idea is to schedule my time with the activity so that I can gear myself up for it. I don't play well with children and I feel like I have neglected playing with Leah. Quite frankly, it's a boring activity for me. So part of this idea is to try to teach myself to play with her, and a purely selfish objective is to try to watch less TV this summer.
Leah Rose is finally at the age where she can follow directions well and has an understanding of what might be accomplished. When she was younger, she was a difficult child to teach things to, at least, from my standpoint. Therapists and teachers don't seem to have a problem, but with me, she has never been accepting of my trying to teach her or show her something. I'm hoping that if I create a routine similar to what she has experienced the last 2 years in preschool, then it might work for us and, ultimately create some fun memories.
I attended the Kindergarten Resource Informational last week and there were a couple things that caught my attention that really helped spur the idea along. Two things the State of Georgia is implementing for the new Kindergarteners this year is sending home a list of recommended reading during the summer and a list of the 100 words for Kindergarten. We are to record the books we read in a log and turn it in to the Kindergarten teacher when school starts in the Fall. The 100 words is the list of words that the Kindergarteners will be studying during the school year. I like the idea of having a goal to work towards… like turning in a reading list.
My bright idea is to prepare an activity choices box for Leah to choose from for 1 activity for us to complete every day. I'm dividing the activities into categories… cooking, arts & crafts, indoor play activities, ourdoor play activities, workbooks, gameboy/nintendo (I know, I know, but it is a great co0rdination & thinking tool), activities away from home, board games, housecleaning, computer/internet games, and research. I have created quite a list and I'm hoping that we will be able to accomplish all the things on the list. We might have a morning activity and an evening activity, who knows, we'll just have to see how it works out. I just need to stick to the plan.
I think the one idea that I'm the most excited about is teaching her to write in a daily journal. In Kindergarten, one of the activities that they will start doing is writing a story, or a poem. Even if it is only 1 or 2 sentences. Leah loves to write and draw. So I thought it would be good for us to start a journal recording the date, the weather forecast, our planned activity (such as "We are going to bake cupcakes today"), and our planned lunch meal for the day. These were things that she has been learning in preschool… we are going to, we are learning about, we went to, we learned about… and I think it would be a good idea to incorporate them in the journal. Then at night we could record in the journal what the weather was like, about our activity and maybe include a picture, and whether we had a good day, bad day, or a fun day. I would also like to include something that we learned during the day. Such as the birds we see in the yard or the flowers in our garden, taking pictures, looking them up on the internet, and writing about them. I thought maybe she would like to look up different things she is interested in… like horses.
Now that I've pretty much got it all down on paper and I've taken photos of most of the activities, all I've got to do is start organizing. Okay, so maybe I'm a little excited about the summer. 
Current Mood:
Happy
Tweet This Post
A very LATE Mother's Day post.  It's been a crAzzzy week.
The Mother's Day celebration began on Friday afternoon when Leah Rose came home with this heavy package wrapped in thick heavy paper.  I opened it up, and it was a plant.  I had forgotten that the school sends home a little plant for moms.  This was last year's …
Here is this year's plant…
It reads "Mom, Your Love is Planted in My Heart". 
I couldn't believe how fast this sprouted.  It's only been a week.  Maybe I need to get out my little seed packets and the tray to get some flowers started, something I've been putting off.
Friday night for dinner was Leah Rose's choice, and it was Outback.   I had my usual, Victoria's Filet, after pigging out on a Bloomin' Onion.  Those are soooo good!
Saturday morning, we got up really early and went out to my mama's house to work on cleaning up my daddy's sheds.  This has been an ongoing project, and we are close to getting finished.  But I was only able to work a couple hours because the humidity was getting up as the  morning went by.
Saturday evening, we met my Mama at Longhorn's Steakhouse, my favorite restaurant, and had a very nice meal.  I tried the new Shrimp & Crab Gratin & Flo's Filet. It was delicious.  We gave Mama a $50 gift certificiate, for ..  guess?…  Longhorn's!.  It her favorite restaurant too.
Mama gave me a lovely card…
 AND a rose bush.  YAY!  I've been wanting one for a very long time.  Now I've got to plant it, hopefully, I can do it this weekend.
The manager from Longhorn's stopped by our table and presented us with these coupons.  Very nice touch, I thought, to give the moms there a little gift.  I'll probably be using it this weekend.  LOL.
 Now I'm just realizing there were no mommy and daughter pictures from the evening.  I am going to have to get a good picture of the 3 of us, I just need a photographer.  LOL.
My 21 year old son wasn't able to join us because he's a little under the weather, but that's okay, we'll see him soon.
I hope all you moms had a wonderful, magical, beautiful Mother's Day!
Current Mood:
Happy
Tweet This Post
 Last Thursday was Field Day at Leah's preschool.  It had rained the evening prior, and was still kinda raining that morning.  Announcements were made that if it was still raining after 7am, the start time would be delayed from 9am to 10am.  When I left the house at 8:45, it wasn't raining, but about halfway there it started misting.  I was really surprised when I got to the school at the number of parents already there.  I guess they decided they were going to take the chance and come on anyway.  While we were standing in line to sign-in, the principal came out and said it might clear up and if we would all just go wait in the cafeteria, and she would let us know what the plan would be.  About 20 minutes later, she announced that it looked like the rain had cleared, and the teachers could start taking the children out to their designated areas.
I went back out to the car to get my wagonload of stuff (I overpacked, as usual, but didn't want to keep having to trek all the back out to the car for something, if I wanted to, so I brought it all…  chairs, cooler, jacket, umbrellas, first aid/cutter bug spray/sunscreen, change of clothes for Leah, and cameras).
By the time I got back, the first pre-k relay was over with and the second one had started.  I just caught Leah with my camera making a dash for the turn-around point  with the pole & cone.  She is the one in the middle of the photo below, with the red cone.
There was a point where it drizzled rain for a little bit.  There were a lot of umbrellas scattered about, but it finally stopped completely.  The wind was blowing slightly, and it was a little muggy.  The skies were overcast all morning, so it wasn't too bad.
The last relay was a piggy back race with the parents.  I've never done that before in my life, and I was wearing "slides".  I just knew I was going to either slip in the  mud, or my ankle was going to turn and I'd topple over and land on Leah.  But we managed to get down and back with no mishaps during the race.  Well, I think she may have been falling off.  I didn't have a good grip on her back side to help hold herself up.   She was trying very hard not to grip me around my throat, and was hanging on to my shirt.  Too bad I don't have pics of me "skating" along… lol.  Later, I was feeling the effects of the relay, because my hip started to hurt. 
Here is Leah with some of her classmates.
We had lunch together at the school, then we went home and I tried to rest for the remainder of the day, and Leah played Noggin on the computer. All in all, an okay day.
Current Mood:
Happy
Tweet This Post